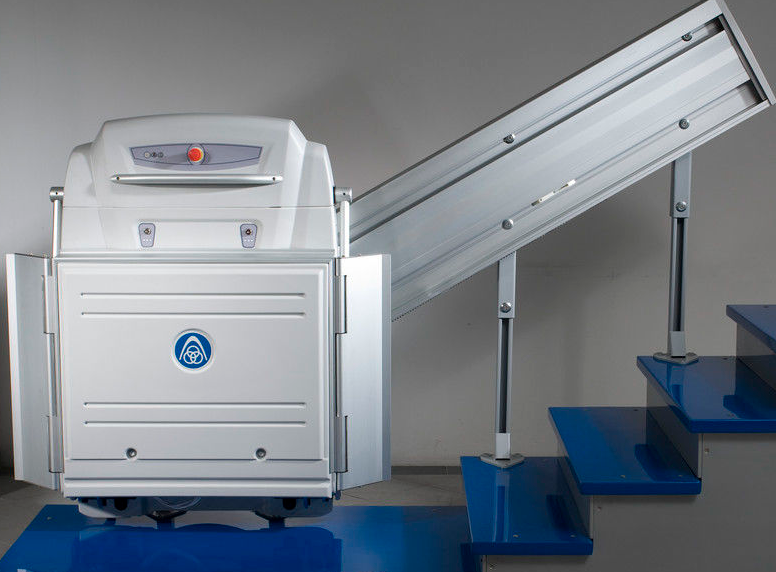 Installing a platform or wheelchair lift in your home can be a great way of enhancing a healthy and active lifestyle therein. Besides, platform lifts can also go a long way in improving the appeal and beauty of your home. However, it should be noted that not just any platform lift can deliver these benefits. ThyssenKrupp Access platform lifts are the best wheelchair lifts that guarantee greater mobility and accessibility in the home and, public buildings.
ThyssenKrupp Access Platform lifts are mainly designed to deliver convenience in navigating various levels or floors of a building with the least effort. By having one in your building, you are able to attain practical solutions to a wide range of mobility and accessibility needs both indoors and outdoors. In fact, these platform lifts are quite flexible in design and application.
Options of ThyssenKrupp Access Platform Lifts
Manufactured by ThyssenKrupp Access Solutions, these platform lifts come in a wide range of options that you can always choose based on your mobility needs, design of the home and budget. The following are some of the main options of ThyssenKrupp Access Platform Lifts that you can select:
Supra
The Supra is one of the various options of ThyssenKrupp Access platform lifts that you can acquire for the home. It is a curved inclined wheelchair lift with a standard design and myriad features. The Supra is accorded an ergonomic and stylish design for the ultimate safety while also giving your home a unique décor. Some of the key features and specs of the Supra include;
Weight lifting capacity of up to 325 kg
Obstruction and anti-crash sensors
Automatic folding ramp
Choice of the finest furnishings
Key-lock controls
While using the Supra, you can also have the lift linked to a call station via Wireless connection for immediate help in the event of an emergency or a hitch. Besides, it also offer the option of up to three stops.
RPSP
The RPSP is a straight inclined wheelchair lift. Considered one of the most powerful and highly efficient platform lifts, the design of RPSP is inspired by European styles. And, this is one of the features that make it an ideal option for most home owners. In fact, the RPSP is made from quality materials and also accorded a sleek design to display a luxurious feel in your home. Other features and specs of the RPSP include;
Works perfectly both indoors and outdoors
Anti-crash and obstruction sensors
Weight capacity of up to 300 kg based on the inclination
Key-lock controls
Automatic folding ramp
The RPSP can navigate floors with a provision of up to two stops, which also make it quite convenient for use in the home. Besides, the platform lift also has an ergonomic and stylish design to enhance the beauty of your home.
Gulliver
Unlike most wheelchair lifts used in many homes today, the Gulliver is a hydraulic lift recommended for both residential and commercial or public property. It can be used indoors and outdoors. The Gulliver can rise up to a maximum height of 15 meters, delivering standard platform sizes of 71. This wheelchair is highly adaptable and, easily accessible from three sides. The following are additional features and specifications of the Gulliver;
Simple operational technology for ease of use
Energy efficient
Conserves space
Diverse customization options
Operates on modular system for easy and quick installation
The Gulliver is offered in a wide range of sizes and, also finishes to ensure that you are able to get the right match for your mobility needs and home décor. Besides, it is designed with a closed shaft for safety of users.
Orion
The Orion is a vertical wheelchair lift, which can be used in both homes and public buildings. One of the unique features of this platform lift is, the sizes can be tailor made to suit specific measurements. As a result of this, you can always get an Orion that perfectly fits in your home despite the structural design. Similar to the Gulliver, Orion is also accessible from different sides, making it quite versatile. Other features and specs of this platform lift include;
Offered in diverse sizes and furnishings
Easy to use technology
Conserves power
Ideal for saving space or use in limited spaces
Up to 5 stops
Contrary to most standard platform lifts, the Orion comes with full range options for customization. In fact, you can even choose the particular materials to be used in designing the floor, side walls, and ceiling among other features.
Lilliput
Designed with an independent metal shaft, the Lilliput is a vertical wheelchair lift mainly recommended for use in navigating shorter heights. This is mainly because it can only rise to a maximum height of 1800 mm. The Lilliput is offered in standard sizes and finishes that you can choose based on where it will be used and your personal preferences.
The Lilliput also operates on a simple technology that is easy to use for convenience. This platform lift is described as the most ideal and quick solution to a wide range of mobility challenges in public buildings. With the diverse customization options offered, there is no doubt you can easily get the perfect fit for enhancing accessibility and mobility to your home or public property.
Mizar
The Mizar is also a great option for navigating short heights of up to 1800 mm. This makes it not only ideal for use in homes but, public or commercial buildings too. The design and operation of this platform lift is based on a simple technology. And, this is one of the reasons it is quite convenient for both the elderly, people with disabilities and a wide range of other mobility challenges. Besides, the Mizar also offers diverse customization options for the sizes and features.
The Best Quality ThyssenKrupp Access Platform Lifts Singapore
In order to easily get the best quality ThyssenKrupp Access platform lifts Singapore, Home Lift Singapore is the ultimate place to visit. We are the authorized dealer for ThyssenKrupp Access Platform Lifts in Singapore that guarantees top notch quality and affordable products.
Contact us today to find out more!