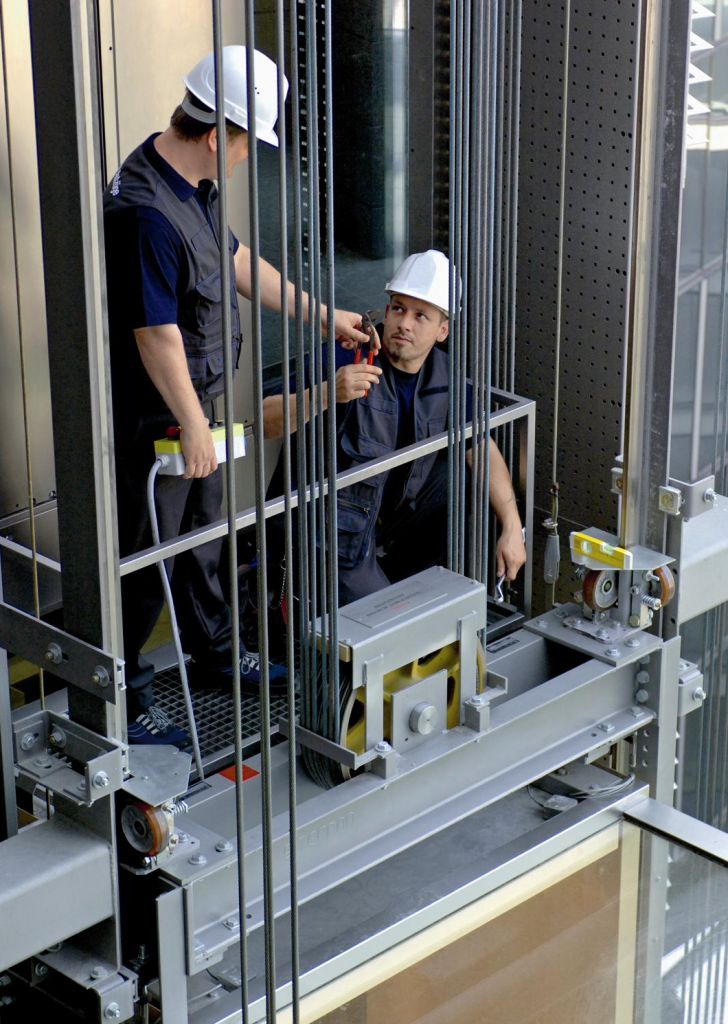 Having a lift in your home is a great way to enhance mobility across the various sections. Besides, elevators can also go a long way in improving the aesthetic appeal of your environment. However, the lift must be designed, constructed and installed to the best standards in order to meet your expectations. On the other hand, you also need a professional to handle the repairs and maintenance for your lift.
At Home Lift Singapore, we offer the best quality services that you can always count on for a highly efficient, comfortable and safe elevator in your home. We have experts with many years' experience in handling lifts to deliver only the best services. We are always very keen in service delivery to enable all clients get solutions that are customized to their specific needs.
Our Services
We understand that there are various kinds of hitches that could be experienced with lifts. Sometimes, the problems may seem little or easy such that you may be tempted to try solving them individually. However, it should be noted that opting to work on the hitch by yourself can be difficult and also very costly since lifts are machines that require the touch of a professional in order to continue working appropriately.
There is a wide range of Home Lift services that we can offer to keep your lift in the best working condition for a long period of time including;
Despite the type of lift that you have in your home, our engineers are skilled with great experience in conducting installations. We also know that installation of elevators vary based on the structure of the building and have the expertise and resources to do a perfect job in your home. Since we also deal in various kinds of lift, there is always a guarantee that the installation can be done in the shortest time without any delay. We can install all kinds of lifts including; home lifts, chairlifts, platform lifts among others.
After using your lift for a period of time, you may choose to make a few changes, maybe in the electrical configuration or structural design. Through our professionals, you can easily get suggestions and advise on the best materials and components that should be upgraded. Based on your needs, we will make sure that all the improvements are made to enhance the performance of the lift and also preserve its lifespan.
Generally, our lifts usually require just minimal maintenance. However, it should be noted that having a professional check your lift regularly is important in avoiding problems before they occur. At Home Lift Singapore, we have highly trained lift maintenance experts who can keep your lift in check for its smooth operation. Depending on the type of lift that you have, number of passengers and how frequent it is used, we will advise you on when and how maintenance should be conducted. Our engineers are able to keep better track of your machine's performance for regular maintenance services at your own convenience.
Just like other machines or even cars, lifts can also occasionally breakdown, as a result of various elements. The problems may arise from technical, mechanical, structural errors among others. However, the main point is, you need an expert in order to acquire a perfect solution. And, that is exactly what we offer at Home Lift Singapore. We have a team of engineers who have spent many years working on elevators to easily determine and solve just any malfunction on your lift. In fact, we can offer repair for all components of a lift with a guarantee of restoring it to the perfect working condition.
Why Choose Home Lift Singapore Services
Home Lift Singapore is a fully accredited and licensed company that you can trust to deliver professional, convenient and affordable lift installation, upgrade and refurbishment, maintenance and repair services across Singapore. By choosing our company for these home lift services, you are guaranteed the following;
Professional lift engineers
High quality lift parts, accessories and equipment for refurbishment & upgrade, maintenance and repair services
Highly reliable services delivered on your own terms
Affordable services for every budget
Free quotes for all services
As soon as you contact us for Home Lift Singapore services, out team of engineers will visit the area where the lift will be used or is already in use for an inspection. We shall then issue a free quote for the entire project before we begin the work. Regardless of the type of lift, your mobility needs, structure of the building or budget, we can deliver a customized service.