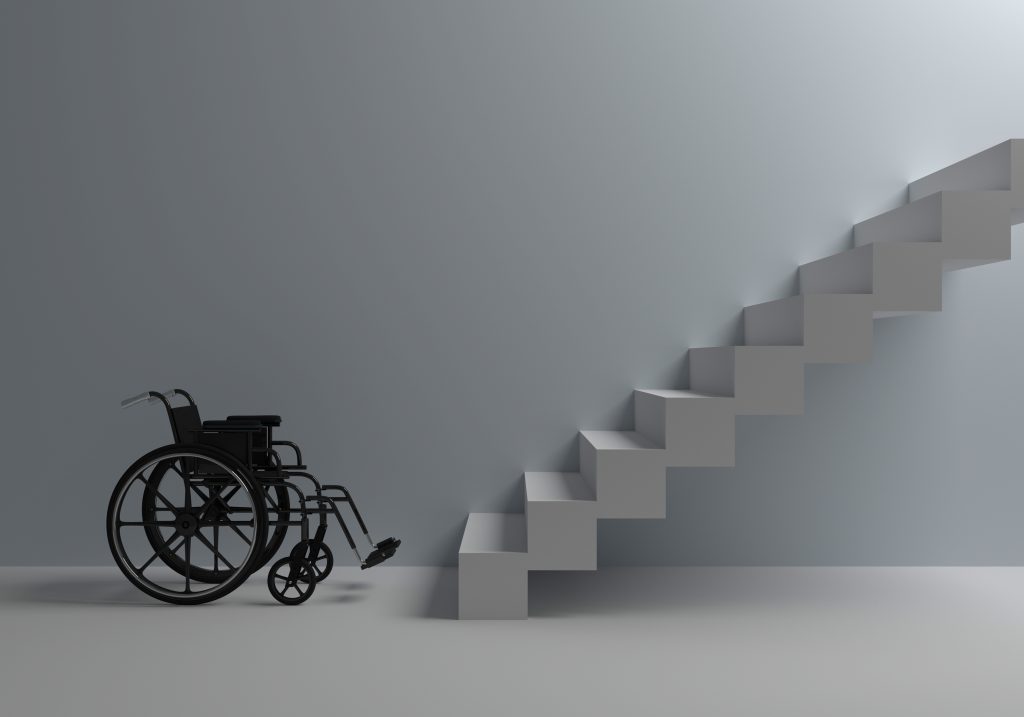 Stairs mobility lifts are becoming very popular today, thanks to their efficiency in facilitating fast and safe movements of people across stair cases. There are various conditions and experiences that can impact impaired mobility in individuals, but that does not mean that the person should remain in that state. At Home Lift Singapore, we offer a wide collection of adaptive products and services that you can rely on for the ultimate solutions to all your mobility needs.
Through our stair mobility lift, you will not only be able to move up and down the stairs but also improve the quality of your life. Our commitment is to enable every individual with physical or mobility challenges to attain the right mobility lift customized to their specific needs, environments and budgets. Our company specializes in a collection of high quality stairs mobility lifts that guarantee the safety and comfort of every user at all times. In us, you are sure of a more convenient and economical alternative.
Types of Mobility Lifts
Physical challenges that usually lead to impaired mobility come in various forms. Besides, they could also affect different parts of the body. As a result of this, we offer different kinds of mobility lifts that you can always choose from based on your needs, available space among other aspects. Our stairs mobility lift portfolio is categorized in two key classes;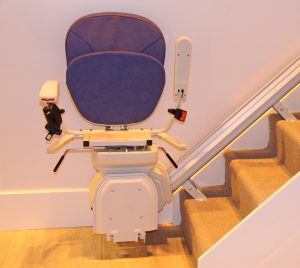 Whether you are navigating across different floors or even moving from a car into a building, maneuvering a wheelchair can be a real headache. Besides, several structures and vessels are not designed with features to support movements with wheelchair. But, with a chairlift, none has to go through such hassles anymore. Chairlifts can be used both in buildings and also vehicles, which makes them quite versatile.
Our chairlifts are designed with innovative features to mobilize the wheelchair to act like a lift, thereby making it much easier to navigate through different floors. The user only requires to maneuver onto the chair from where he or she will be able to smoothly move up and down stairs. However, there are also models of chairlifts for vehicles that can be used together with wheelchairs such that a wheelchair user can put the chair onto a lift and let it do the rest.
Although chairlifts are usually very common in residential apartments and homes, they can as well be used in public property for easy movement of people with mobility impairments. Besides, we also offer options for those who may like to use the lifts outdoors for more enhanced flexibility. We have a wide selection of chairlifts to suit diverse needs and environments.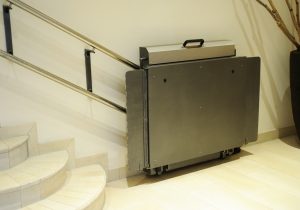 Platform lifts is an ideal product that can deliver great mobility freedom in accessing different levels or floors within and also outside a residential establishment. A platform lift is the perfect mobility solution for all people in wheelchairs or other disabilities that hinder them from moving up or down stairs. We have various models of platform lifts to choose from based on your expectations, structural design of the house among other elements.
We offer platform lifts for both indoor and outdoor installation to enable you move with ease both inside and around the home. All the models are fitted with sturdy features to enable them withstand use in all weather conditions over a longer period of time. Based on your needs, you can choose a model that is self or remote controlled.
Generally, a platform lift has two main parts; the rail and a platform. The rails is like the road network along which the platform moves to enable the user access different floors in a building. The rail can either be installed on the wall or stairs. Our platform lifts can be used in buildings with straight stairs and curved staircases.
Why Choose Our Stairs Mobility Lift Singapore
At Home Lift Singapore, we always look at the bigger picture with attention to individual needs in order to deliver long term mobility solutions. All our products are offered with the aim of enriching lives, and, this is one of the aspects that have earned us a name in the industry. The following are more reasons to acquire a stairs mobility lift from our company;
The Best Quality Lifts
We believe that the true definition of quality is the ability of a product to serve your needs better for longer. And, that is why all our stairs mobility lift models are designed and constructed with high standard materials that guarantee the best performance. Our lifts are durable and can support movement up and downstairs for quite a longer period of time if kept in the right condition.
All the models of our stairs mobility lifts are designed under strict quality control measures so as to meet the diverse needs of clients. In this way, every elderly or physically challenged individual is able to get a customized stairs mobility lift that meets his or her own mobility expectations. With regards to quality, our products are also energy efficient.
Easy to install and use
Unlike others in the market, our stairs mobility lifts are made with unique, simple but, innovative features to make lives much easier. These lifts offer so much flexibility when it comes to installation so users can always choose the most appropriate places to attach them inside the house or outdoors.
Depending on the model that you choose, the package also includes other user friendly accessories and components that are integrated into the system. However, you can also choose the accessories that you need. Our experts will guide you on how to use the lift and also give other necessary information for the best experience with the product.