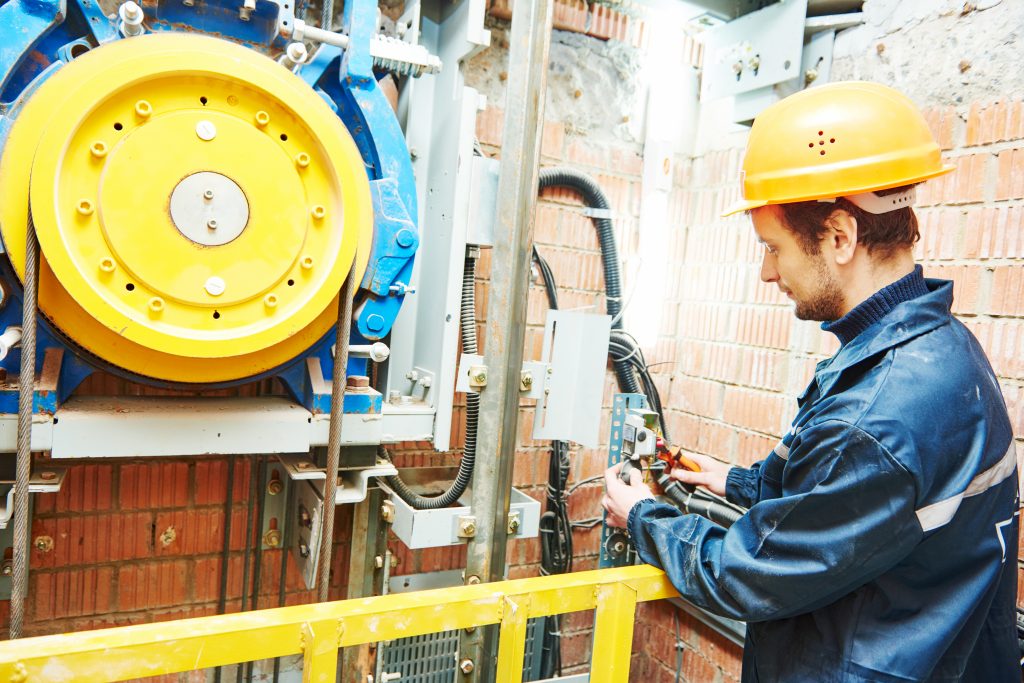 Lifts that have been in use for a long time can develop problems like noise, worn out cars, slow speeds among others, thereby making them unreliable, looking old and also costly in terms of operation. Even if the lift may still be in good condition, you may want to remove or modernize some features to enhance its performance. At Home Lift Singapore, we offer professional and affordable home lift, chairlift and platform lift upgrade and refurbishment services that you can rely on to give your elevator the ultimate makeover.
Although most lift upgrade and refurbishment procedures are conducted on the demands of their owners or users, technology and government legislation could also impact the decision. Besides, lifts can also be upgraded to make them more environment friendly and improve their aesthetic features. We have lift experts who can handle all kinds of lift upgrade and modernization activities with a guarantee of a highly efficient, secure and comfortable machine.
Our Lift Upgrade and Refurbishment Services
There are various kinds and models of lifts used in landed property. On the other hand, lifts also have various components, parts and accessories working together to facilitate ascension and descent across floors. As a result of this, our company offers a wide range of lift upgrade and refurbishment services for home lifts, chairlifts and platform lifts. Our goal is to ensure that every lift owner is able to get the desired improvement to his or her machine.
Lift Upgrade
Many people usually take upgrade and refurbishment to mean one thing, however, there is a difference between the two. Lift upgrade mainly involves improvements on the visual appearance of the elevator. We have the best designers and engineers who can conduct customized visual enhancements on various kinds of lifts. Some of the areas that we cover in lift upgrade services include;
Lift signalization equipment
Car interior design
Lighting
Car flooring
We can also include multi-beam curtains for your lift to improve the appeal while also protecting the occupants. Besides, you can also choose to fit an autodialer system in the lift, which the occupants can use in raising an alert in the event of malfunction.
Lift Refurbishment/ Modernization
Even elevators that are regularly maintained can develop hitches at some point. With conventional lifts, it is normal that they will succumb to wear and tear. There are some signs that you should look out for to know that your lift requires modernization including, too long waiting times, frequent breakdown, power drainage, noise among others. However, these signs do not mean that the entire lift has to be replaced, that would be very costly.
Our engineers can inspect and suggest the most appropriate refurbishments for your lift. But, we also offer a wide range of lift modernization services that you can always hire on the go including;
Modification for compliance with the latest Lifts Regulations Act, Health and Safety Legislation, Disability Discrimination Act among other policies
Performance Quality
Replacing elevator car and doors
Energy Efficiency enhancements
Our engineers have many years' experience in lift modernization to implement just any kind of feature that you would wish for your machine.
Why Choose Home Lift Singapore for Lift Upgrade and Refurbishment
At Home Lift Singapore, we are committed to high quality, reliable and affordable home lift, chairlift and platform lift upgrade and refurbishment services. By hiring us to upgrade and modernize the lift in your home or residential apartment, you are guaranteed the following;
Professional engineers
We have a team of our own engineers and designers with experience to effectively handle all kinds of upgrade and refurbishment operations. This enables us to always deliver the ultimate lift modernization solutions.
High quality home lift products
Our experts can also assist you in choosing the most unique, durable, eco-friendly, energy efficient and affordable parts and equipment for upgrading your lift. In this way, you will not only be able to enhance performance but also lengthen the lifespan of the lift.
Customized Lift Upgrade and Refurbishment
Whenever you hire us to upgrade or refurbish your lift, there is no limit to the extent of the improvements. Our engineers and designers will listen and come up with the best plan to give your lift the desired makeover.
Affordable services
Our home lift, chairlift and platform lift upgrade and refurbishment services are offered at very low rates that can easily suit just any budget. Besides, we can also conduct various modernization procedures to make your lift more cost-effective in terms of operation.